AFTV Cultural / PL Event
The Picasso Century | Melbourne Winter Masterpieces 2022
Compte Rendu
On Friday, 19 August 36 members and guests gathered at the National Gallery of Victoria to attend 2022's MELBOURNE WINTER MASTERPIECES EXHIBITION, THE PICASSO CENTURY preceded by a riveting lecture to introduce the exhibition and 'pour aller un peu plus loin', Bertrand Bourgeois*spoke of the strong bonds of friendship amongst the many artists, poets and intellectuals with whom Picasso intercepted, interacted and liaised throughout the 20th century, especially those who gathered at Montmartre's Bateau Lavoir. His lecture, « Picasso, Braque, Max Jacob, Pierre Reverdy et Apollinaire: cubisme et poésie à l'aube du XXe siècle » was both informative and engaging, and delivered with such passion and much enthusiasm. He provided an intricate explanation about how cubism infiltrated the work of poets such as Apollinaire as he and Picasso shared a close friendship. His examples of calligrams and poetry of the time crystallised our better understanding of cubism during that period.
Afterwards the participants had the opportunity to first eat, drink, listen to the live music and/or visit this amazing exhibition which was developed for the NGV over a 10 year period by the Centre Pompidou and the Musée national Picasso-Paris; it featured 80 works by Picasso and 100 works by more than 50 of his contemporaries including Guillaume Apollinaire, Georges Braque, Salvador Dalí, Alberto Giacometti, Françoise Gilot, Valentine Hugo, Marie Laurencin, Dora Maar, André Masson, Henri Matisse, Dorothea Tanning and Gertrude Stein, revealing many of Picasso's artistic periods such as his Blue Period, Cubism and Surrealism – a true visual feast!
A very successful evening with much learned and enjoyed. Vaut la peine d'y aller!
*Dr Bertrand Bourgeois, Senior Lecturer in French Studies, Languages Postgraduate Coordinator, Academic Integrity Director (SOLL) School of Languages and Linguistics, Faculty of Arts Melbourne University.
PS: For those who are interested, check the NGV website for the Saturday Series of lectures where experts in art, culture and history provide insights into the world of Picasso and his contemporaries – from the representation of food in wartime paintings to the innovative techniques that Picasso and his circle used to inspire art movements throughout the twentieth century. On 24 September at 2.30 Dr Ted Gott will host Ben Quilty speaking on LOVE, GRIEF, WAR & THE WEEPING WOMAN.
We thank Bertrand Bourgeois for kindly sharing his presentation with AFTV members.


Download here Download here


Gretchen Bennett and Veronica Deren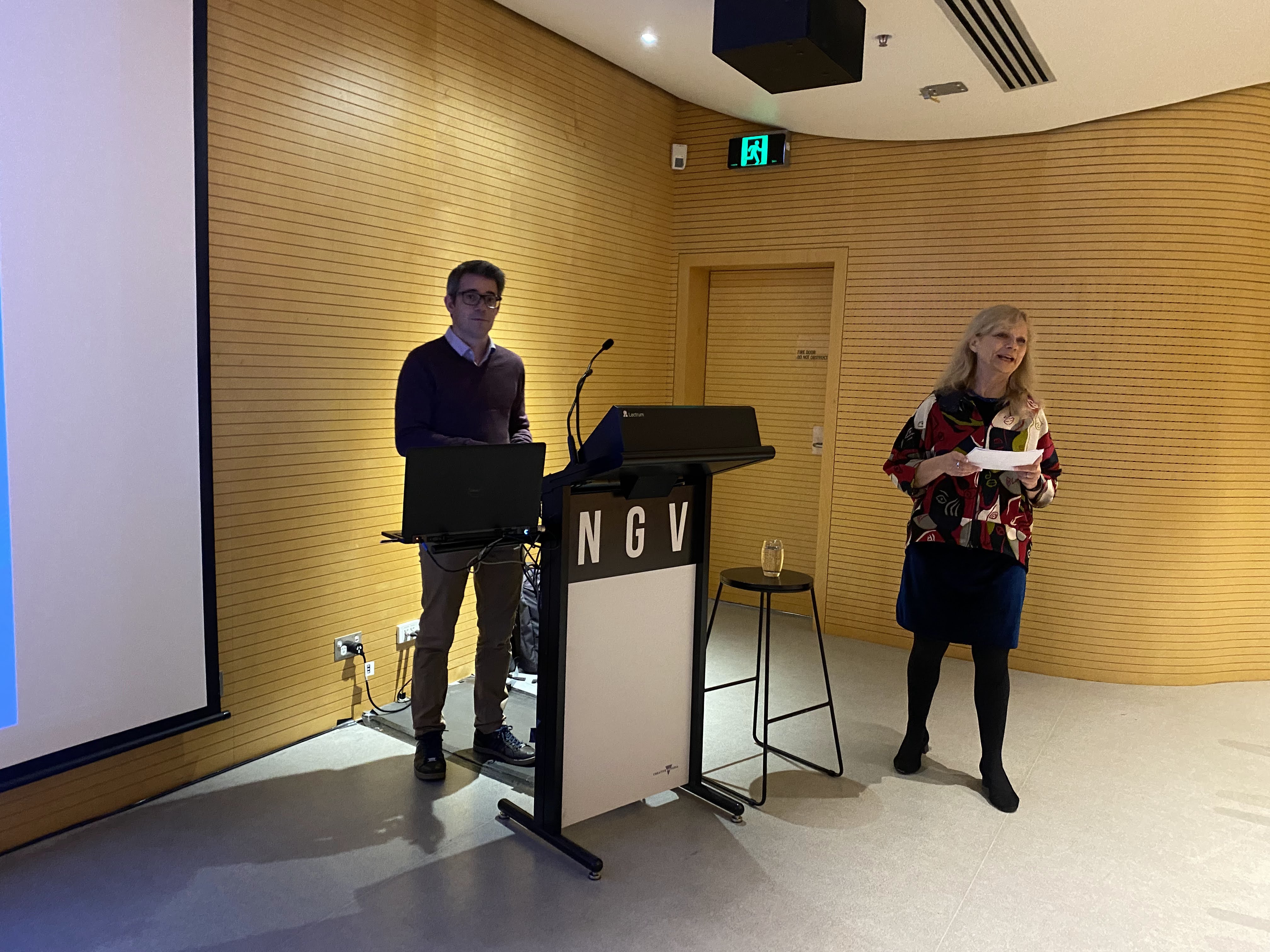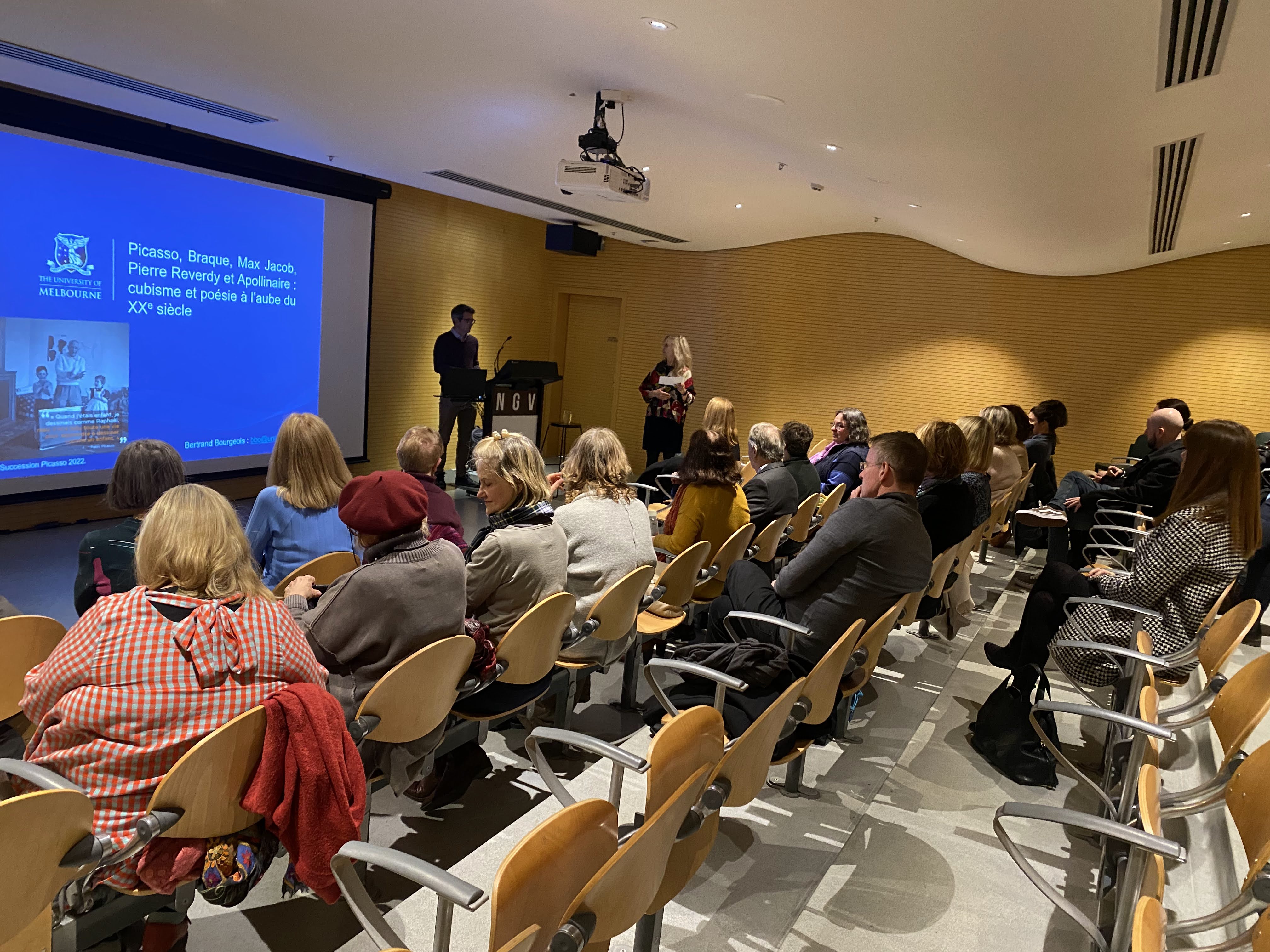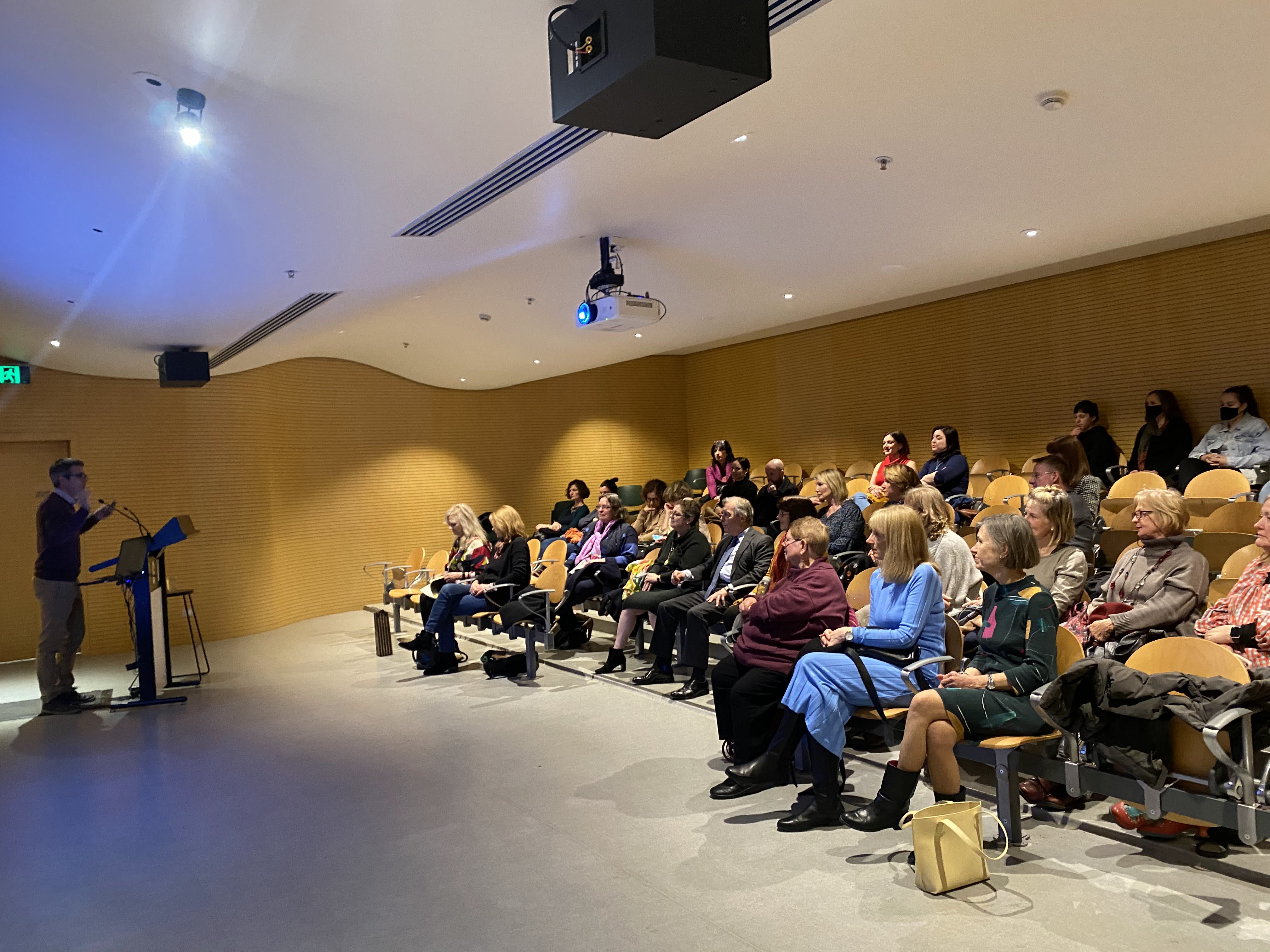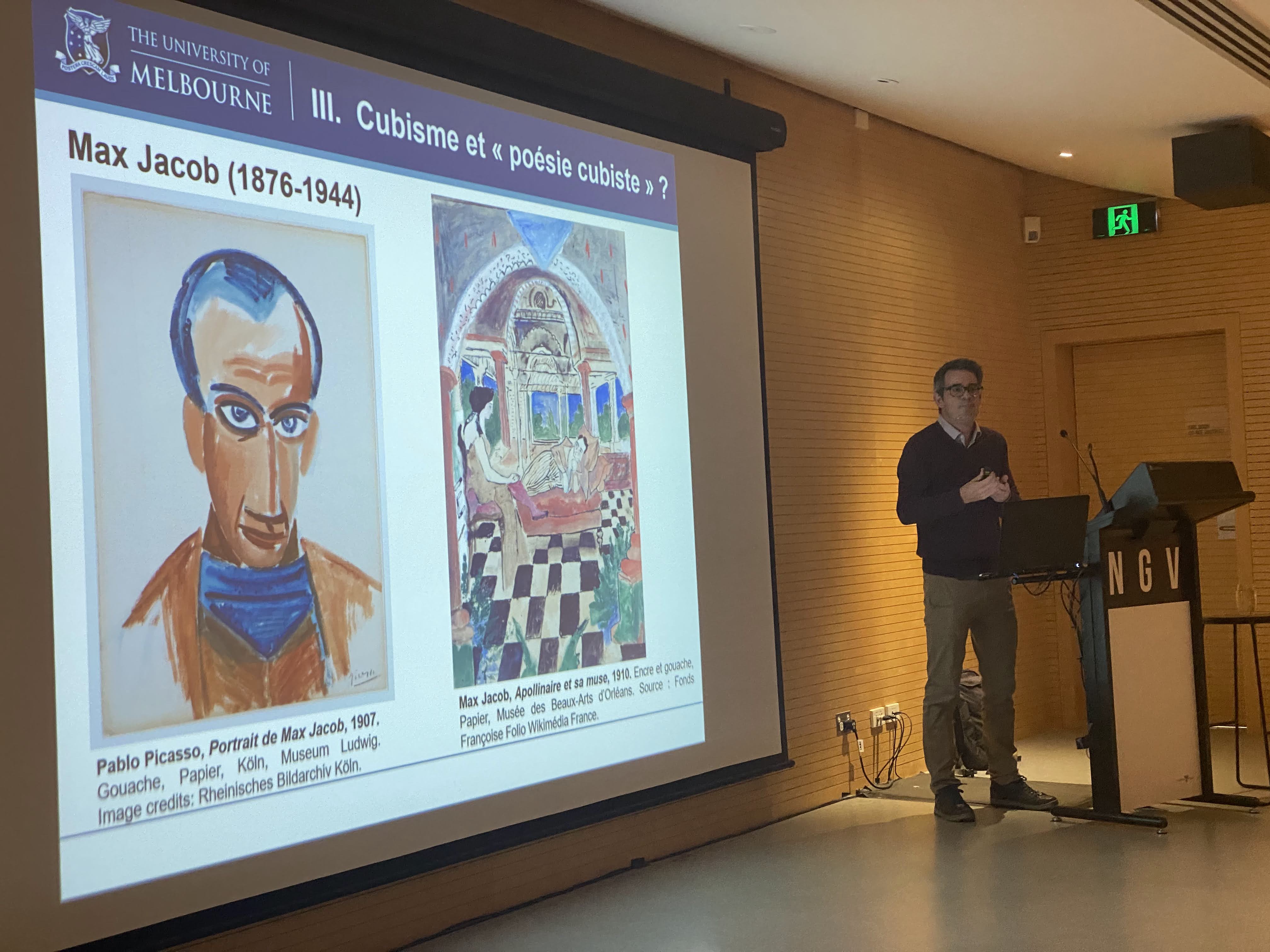 THIS ACTIVITY WAS PRESENTED AND SUBSIDISED BY THE AFTV (THROUGH DET FUNDING)