AFTV Cultural PL
Compte Rendu
Van Gogh at THE LUME Melbourne
On Tuesday 28 June 49 members and guests arrived at THE LUME Melbourne to discover the story of Van Gogh in a new and exciting way.
Australia's first permanent digital gallery transforms the world's finest art into fully immersive sensory encounters.
As we entered the walls came alive as light rippled across every surface and masterpieces came to life accompanied by an inspiring soundtrack. Judging by the reactions of the many children and teens present who played, danced and chased the flowers projected on the carpet, I have no doubt that students at many levels would respond most positively to this different way of learning about art.
The Teacher Resources supplied by the management for both Primary and Secondary years contain some excellent suggestions for exploiting a group visit by students who will no doubt be delighted by these new perspectives on iconic artworks. In 45 minutes we visited the Netherlands, Paris, Arles, Saint Rémy and Auvers-sur-Oise, stepping inside The Bedroom or surrounded by Van Gogh's glorious Starry Night or taking a selfie with the sunflowers which Vincent claimed belonged to him, 'in a way'. (For those without time constraints, the 'show' can be viewed a second time from the mezzanine floor for yet another opportunity to admire works both familiar and lesser known.)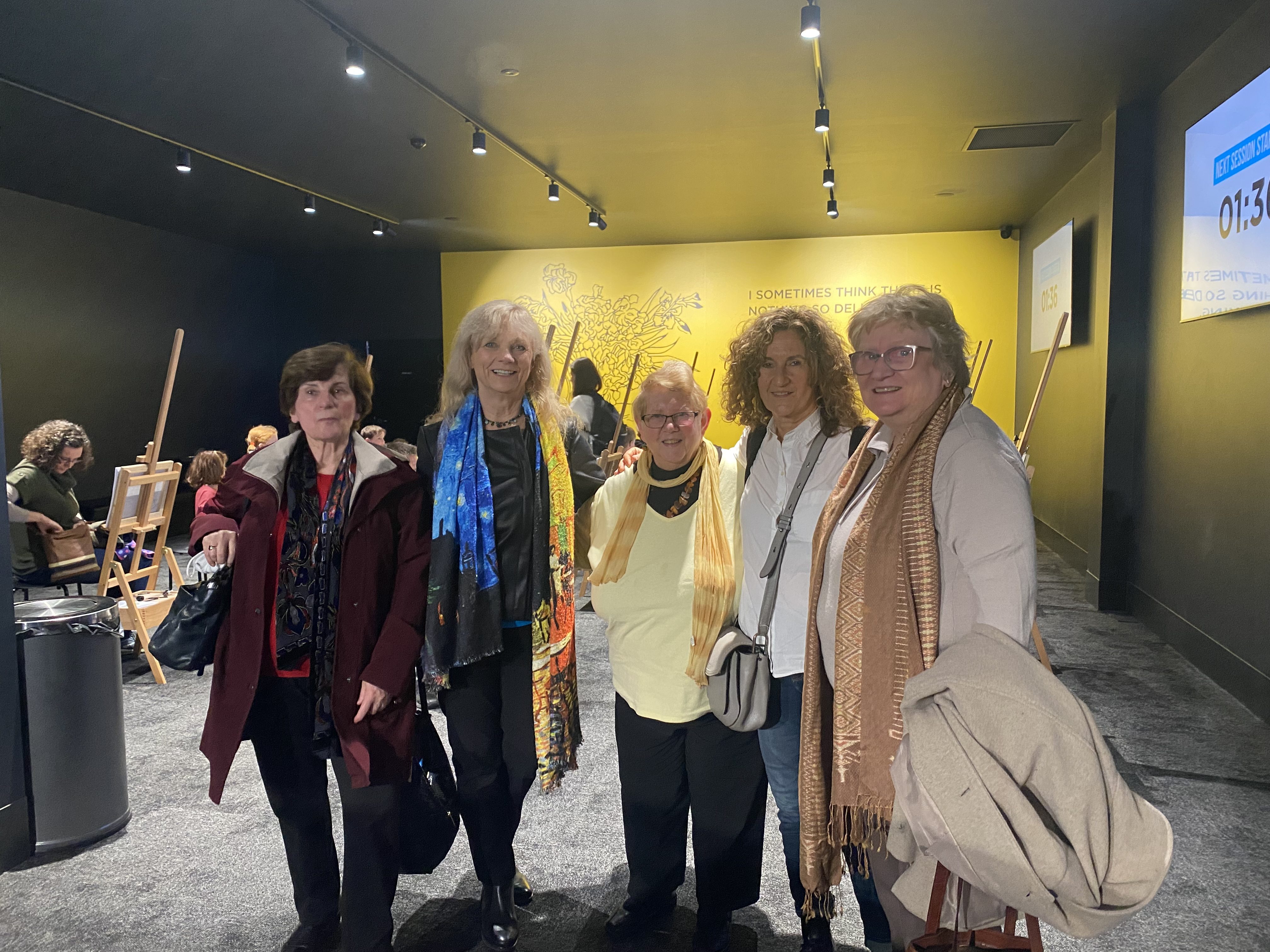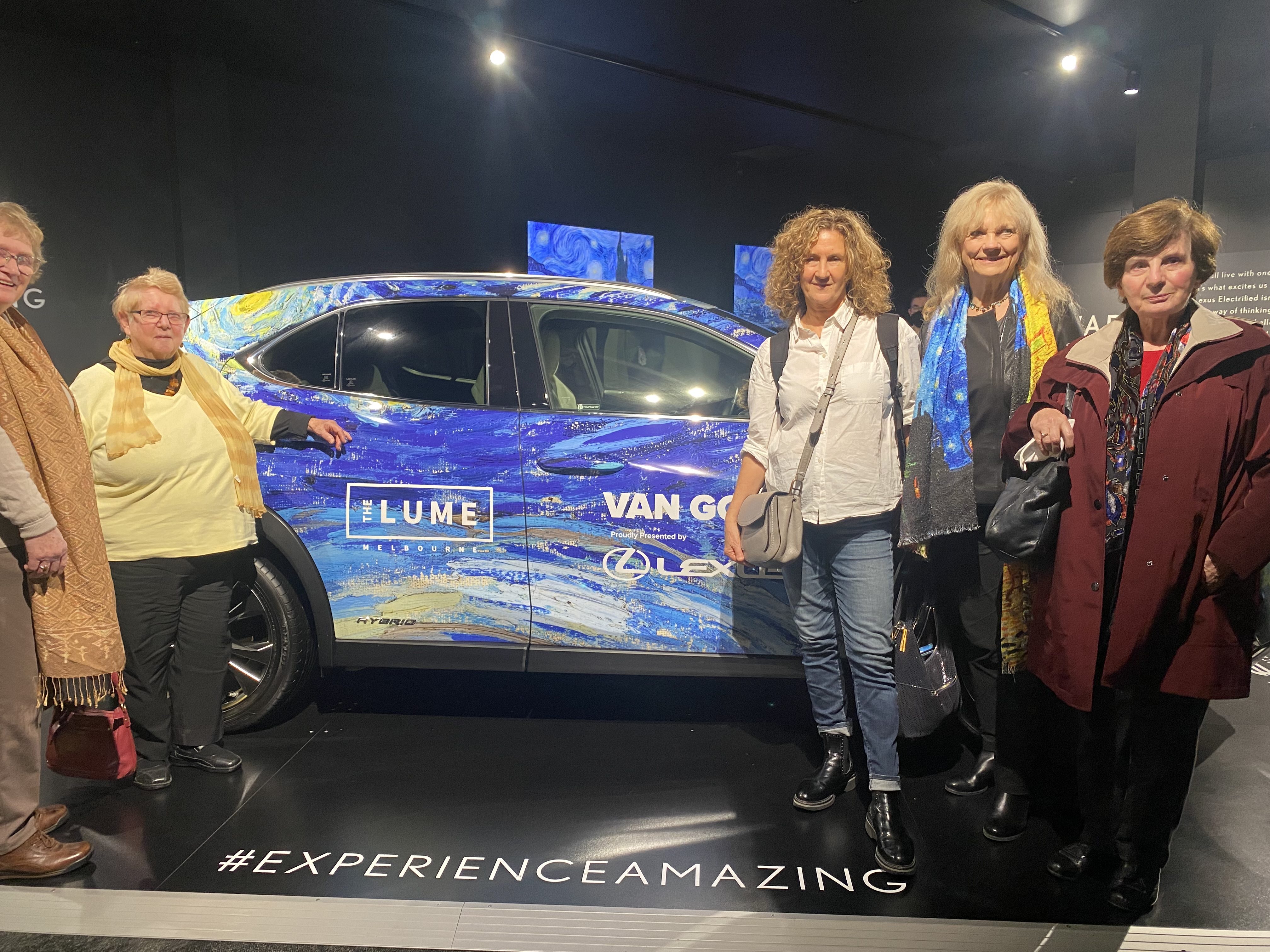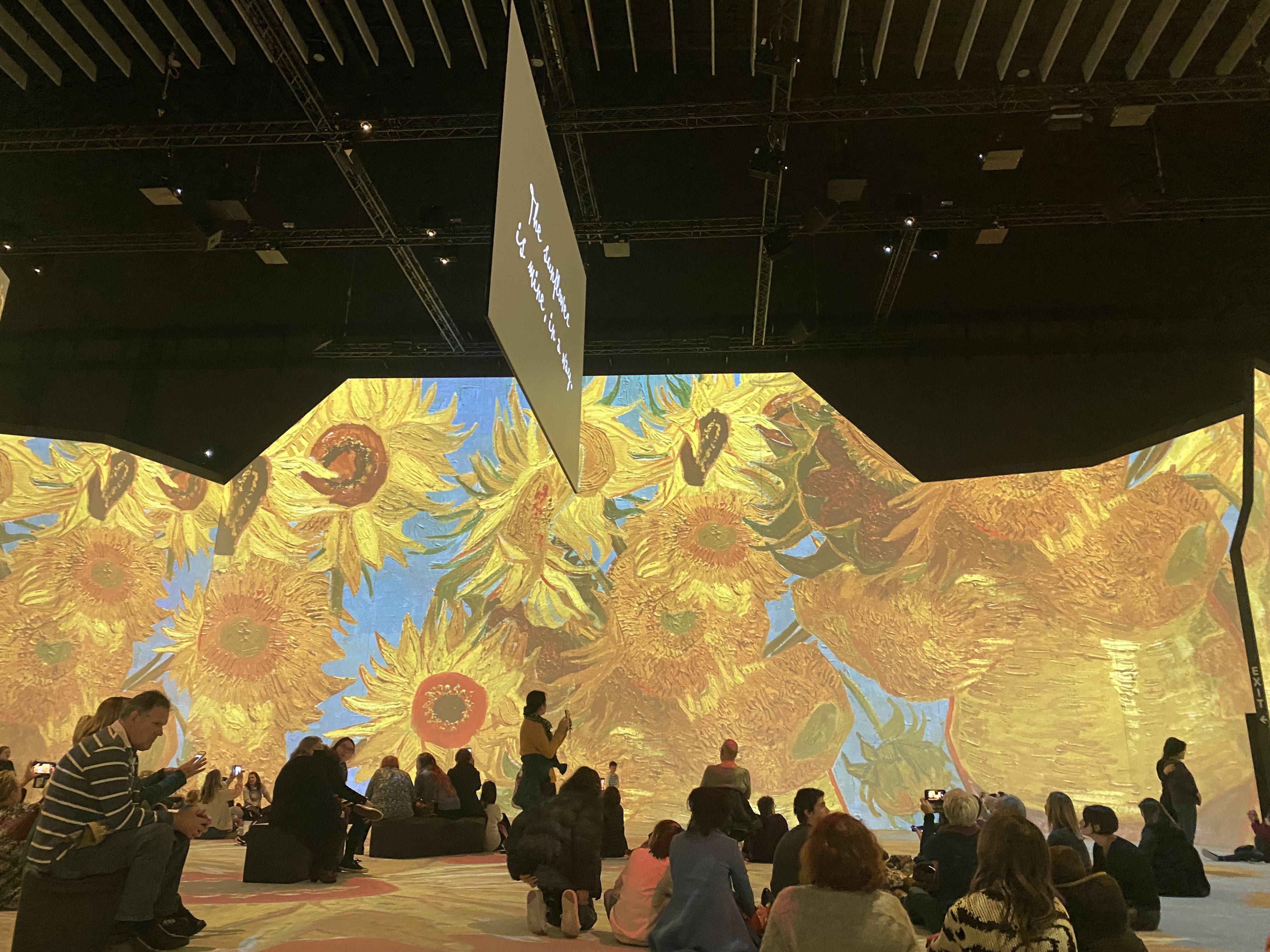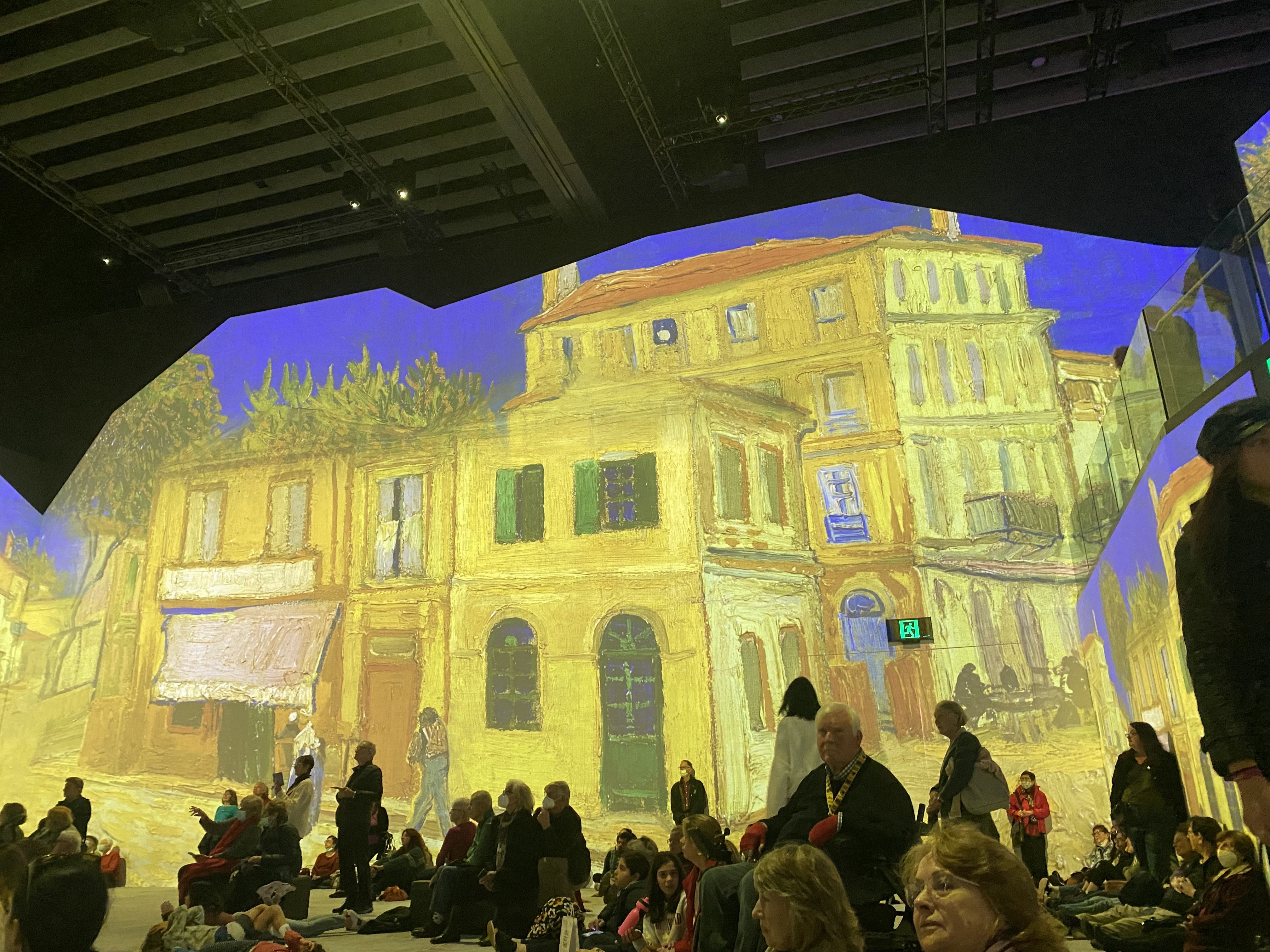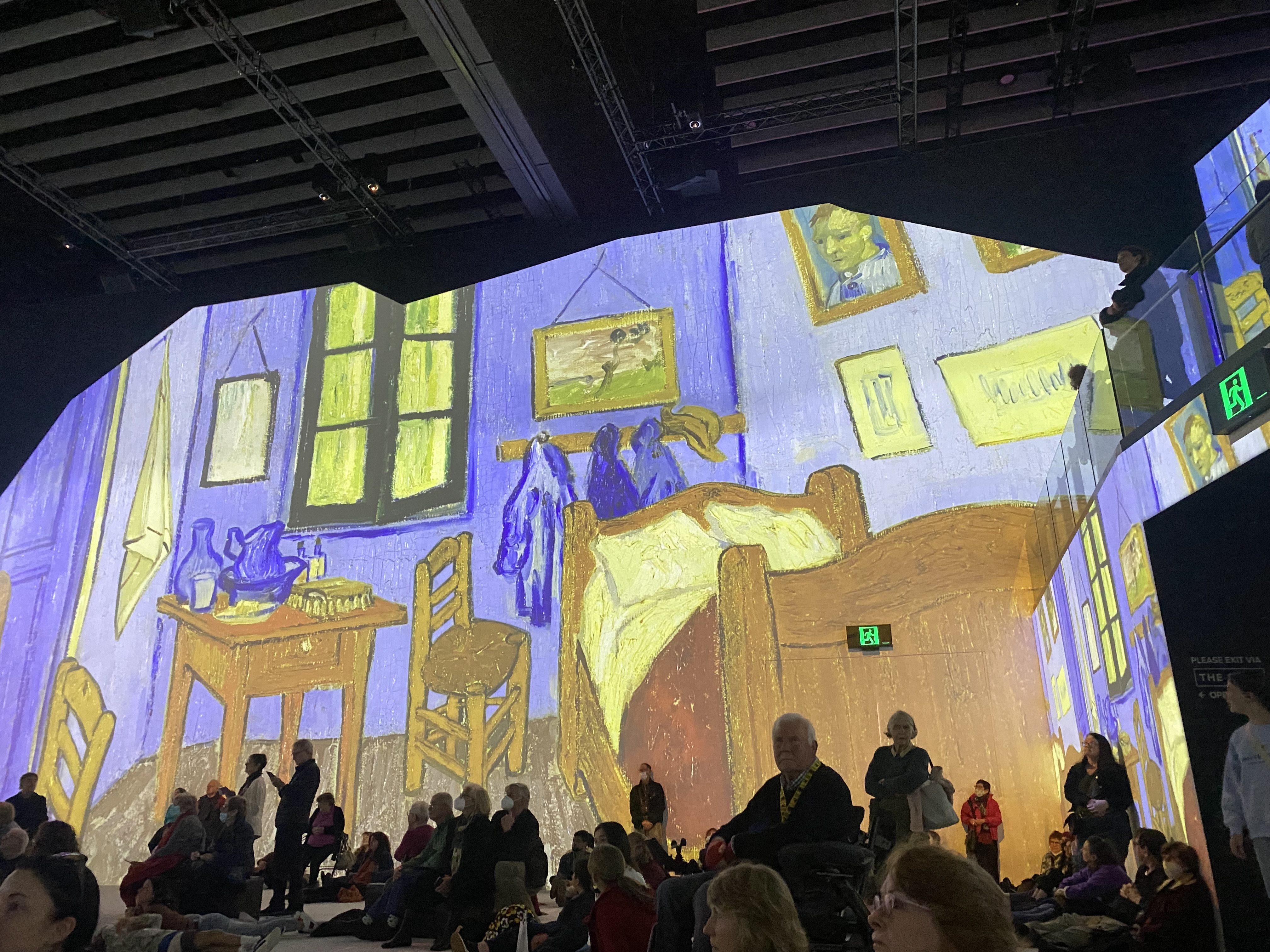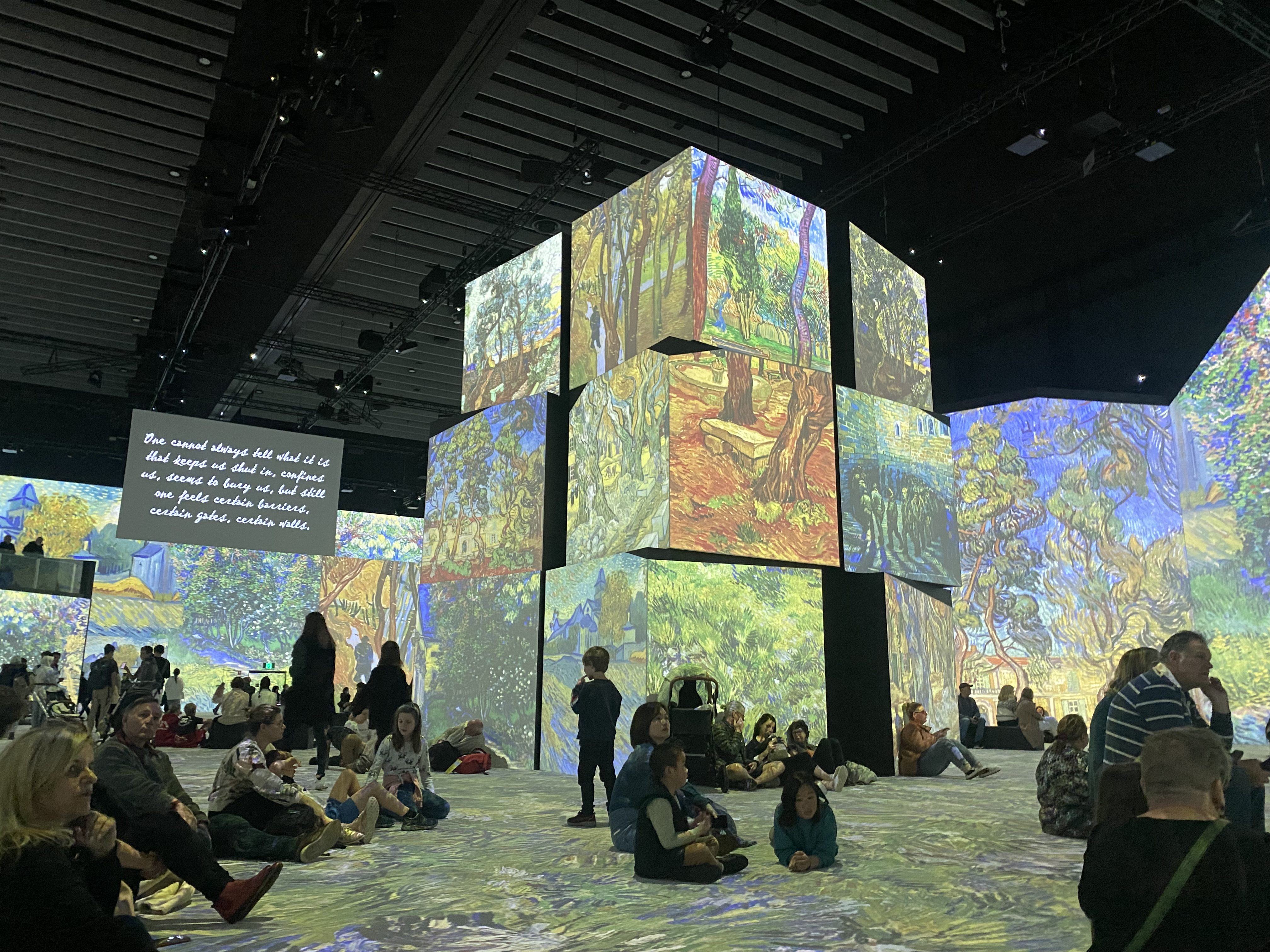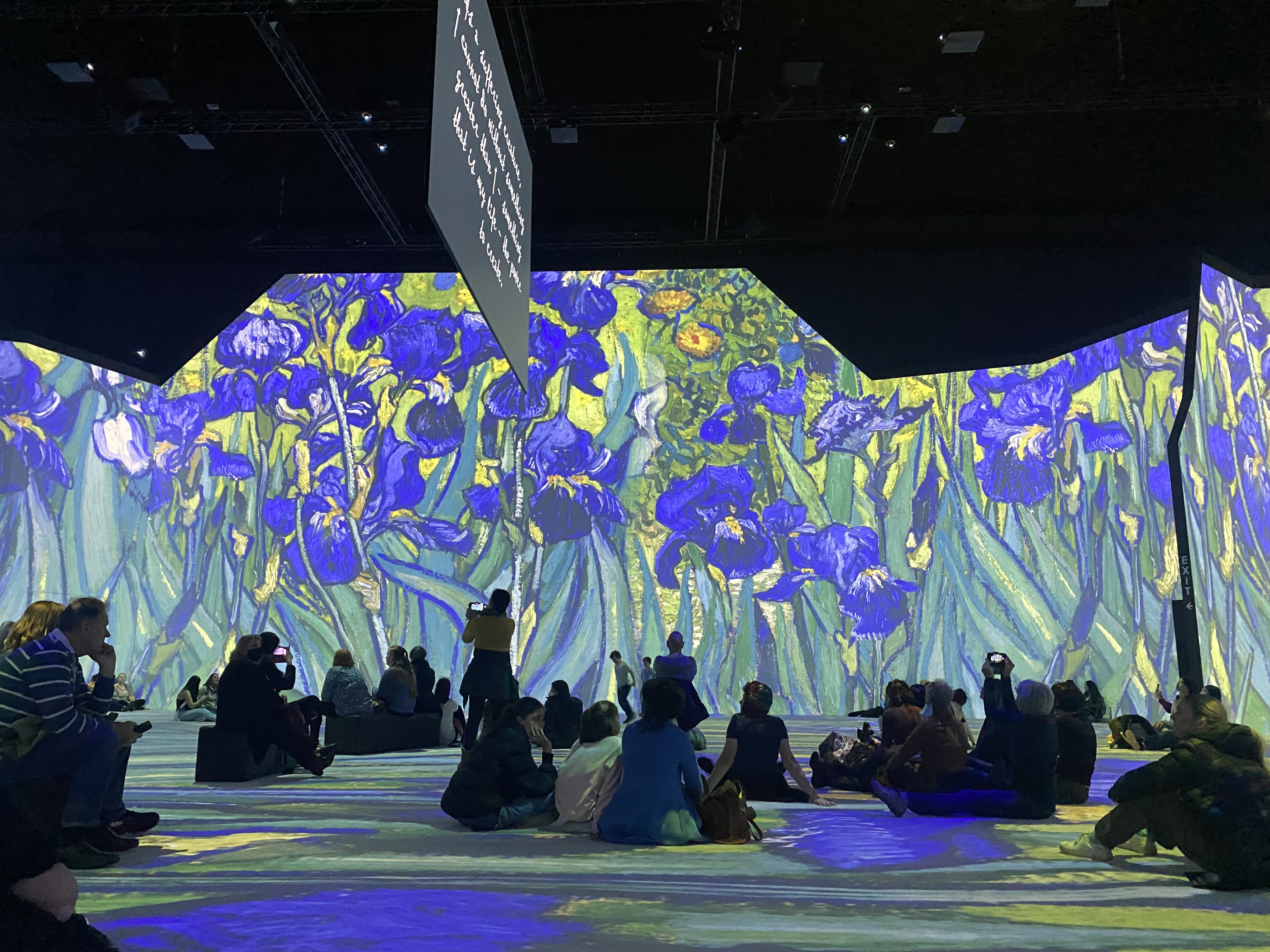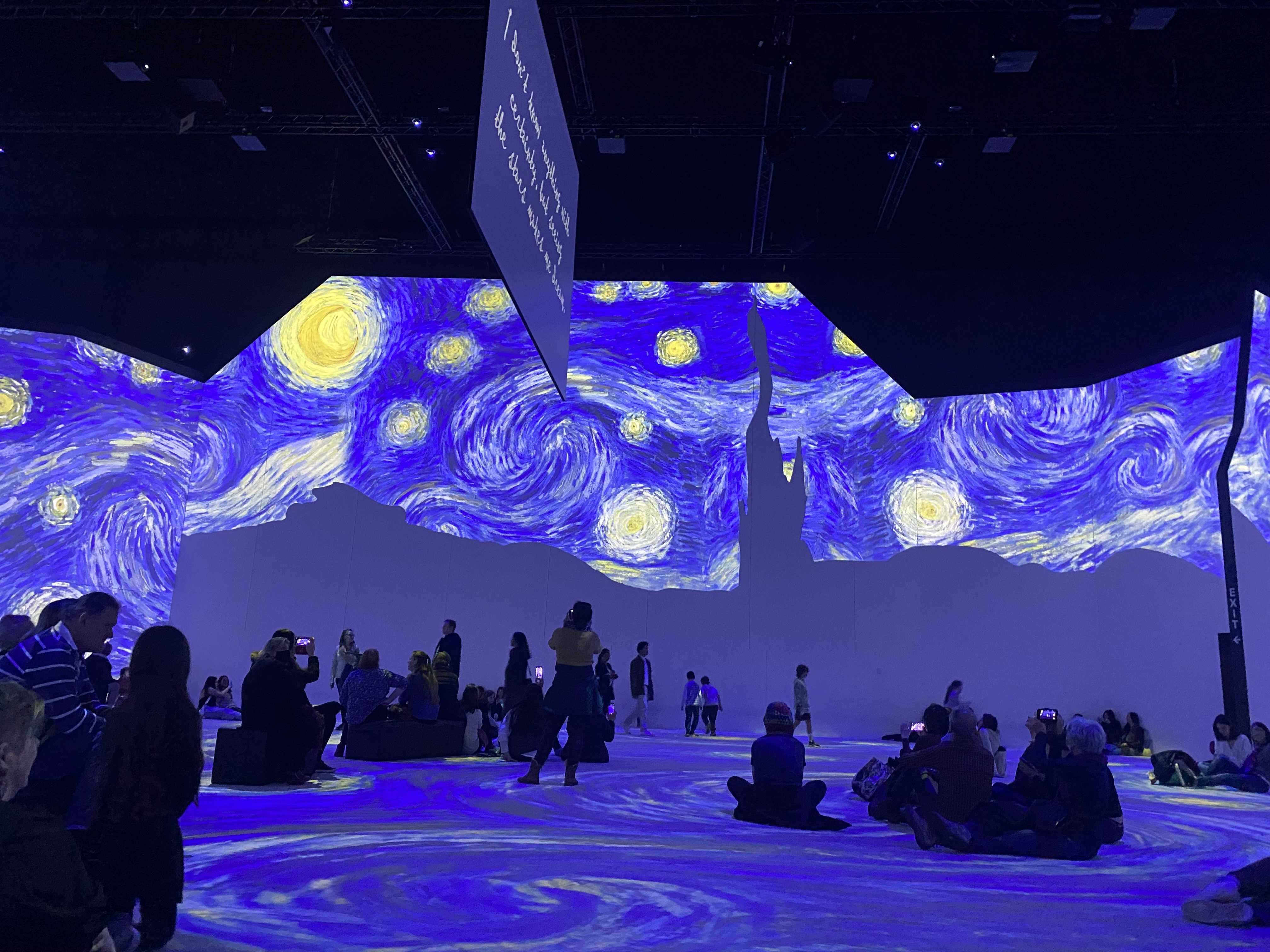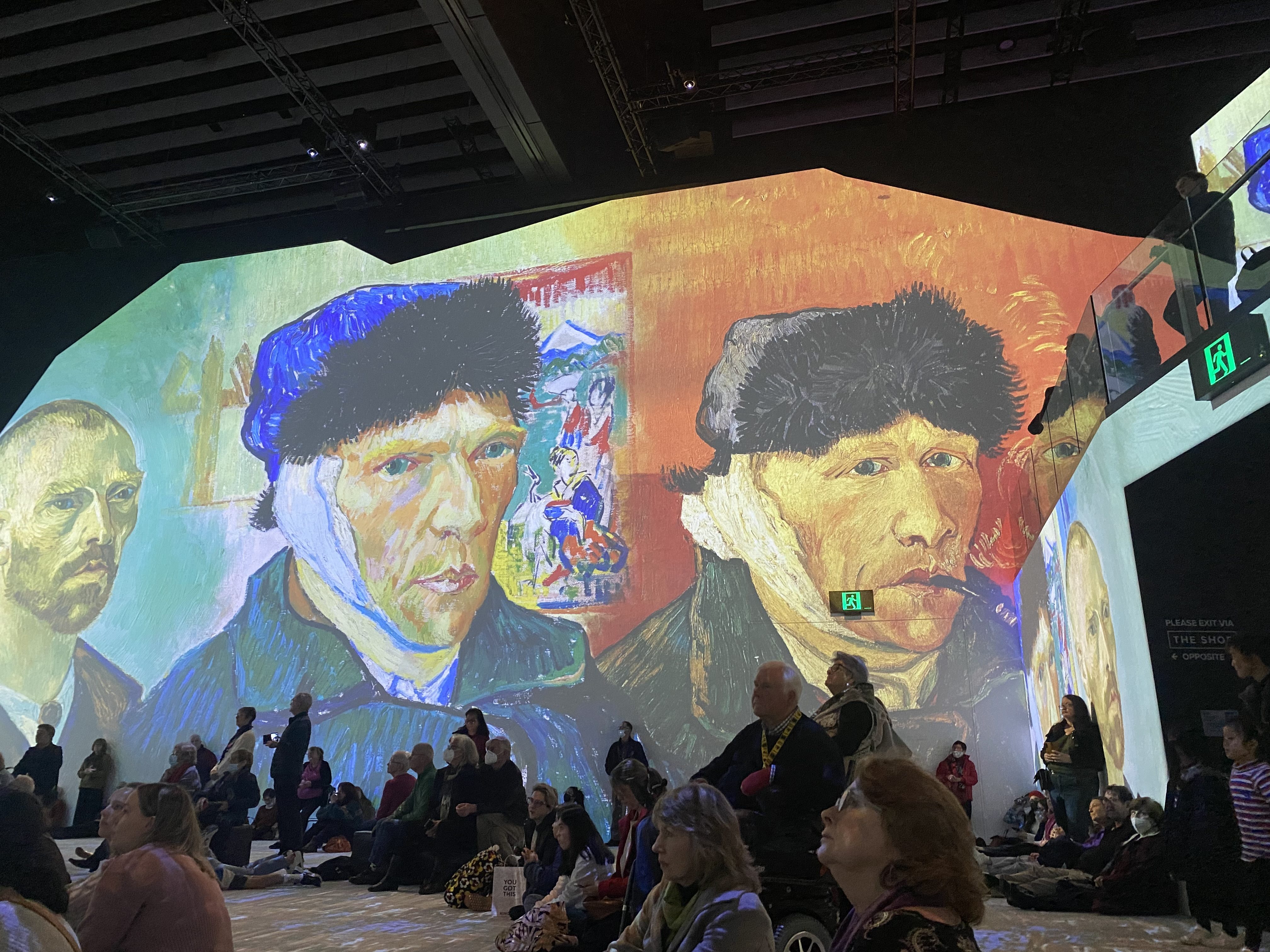 Un grand merci to everyone for turning up and on time for a truly memorable experience. A ne pas manquer!
Gretchen Bennett, Convenor: Cultural Events Subcommittee
THIS ACTIVITY WAS PRESENTED AND SUBSIDISED BY THE AFTV (THROUGH DET FUNDING)